Antistatic Polyester Filter Cloth
Description:
Tianyu Filtration Material Co., Ltd can offer all kinds of Polyester Anti static filter cloth for Cement Plant Filter Bag.
According to the need of coal milling collecting dust of blast furnace gas, cement plant and other industries, anti static filter cloth is developed.
The anti static polyester filter cloth can meet the special demands of the dust collection of blast furnace gas and coal gas in the cement industry. Anti static polyester filter cloth mixed with carbon fiber, or stainless steel conductive wire.
Most industrial dust will blast when it meets the static discharge if its content comes to a certain extent. This brings on the explosion and fire. The dust should be collected with special dust filter bags which are made of anti-static polyester filter cloth
Application
This antistatic polyester filter cloth applied in coal dust, chemical dust, and high concentration flammable and explosive dust flue gas.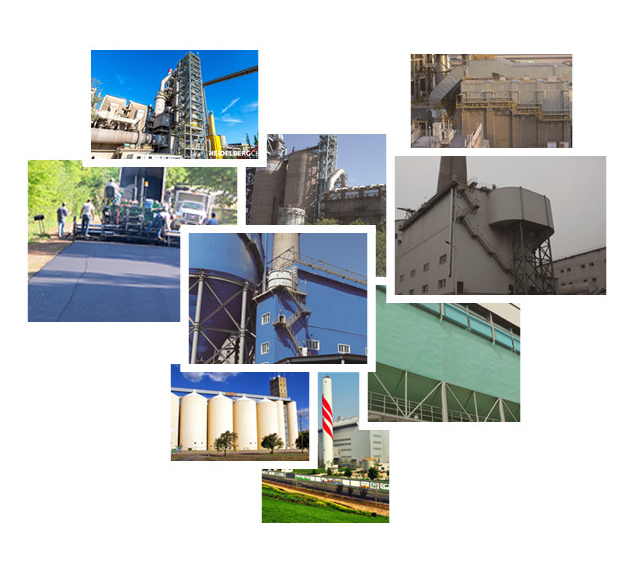 Features:

Excellent air permeability
High precision of filtration
Excellent thermal resistance
Excellent chemical corrosion resistance
Excellent anti-static felt
Specification: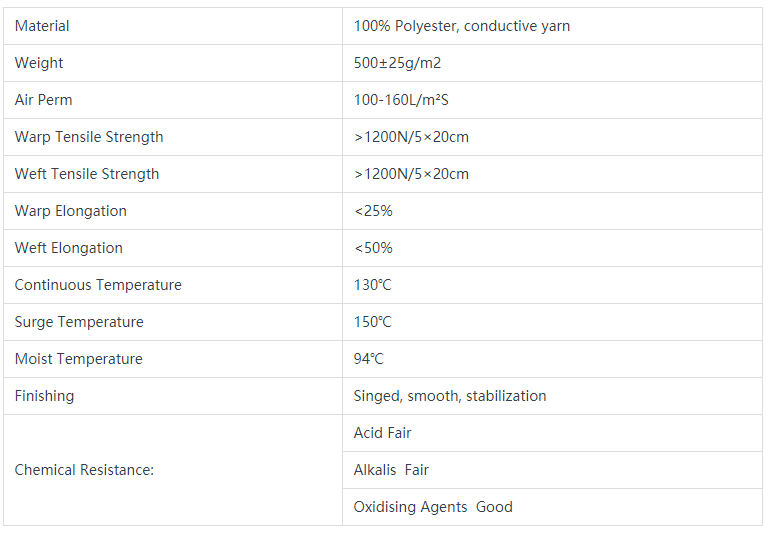 Why choose us:
1. Best and considerate before and after sale Service is well praised by our customers.
We have one 5 people after service team , which is make sure 24 hours on line to answer our customers questions .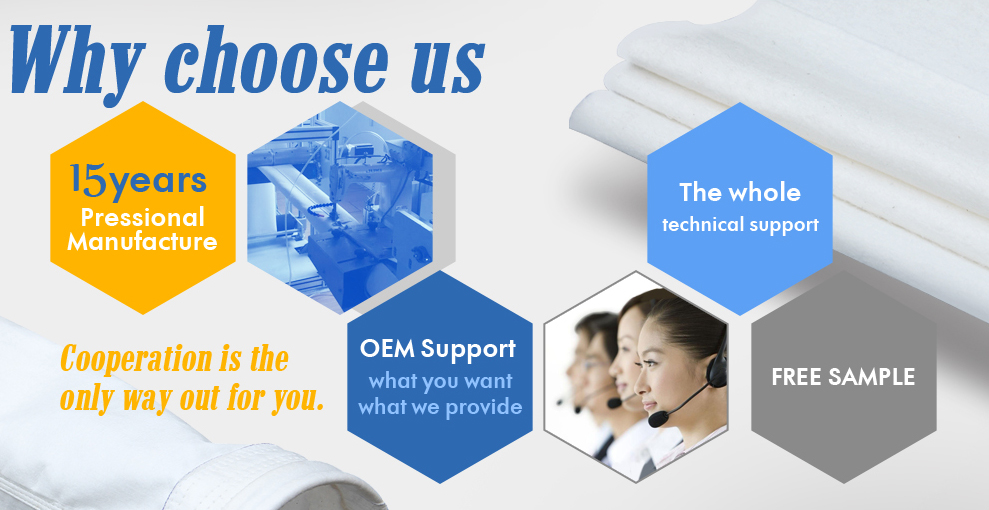 2.All our service will be customer oriented, we accumulated rich experiences in client service, we always answer customers very promptly and solve the customers' problems within one day time. We can take responsibility for every batch productions shipped out and give customers warranty when customers get our goods.
3.The organization has well established production facility along with experience workforce that is ever ready to help clients. We ably serve our clients owing to our wide market knowledge and industry experience. We make every possible effort to provide our unparalleled products at market leading rates.
· High quality packaging
· Quality Commitment
· Ability to process bulk orders
Our Team
· Qualified technicians
· Quality controllers
· Marketing representatives
· Administrators
· Skilled workforce