Waterproof Polyester Filter Cloth
Description:
Our company can offer all kinds of Polyester Waterproof And Oil proof cloth for Cement Plant.
After waterproof, the ployester filter cloth can make it water-resisting. The filter cloth through waterproof and oil-resisting are applied to wet working condition. Compared with ordinary filter cloth, the water and oil filter cloth are difficult to block up pasting filter bags, so service life of the filter bags are longer, the flow of gas passed is strengthened too.
Features:


Good air permeability
high porosity
flat and smooth surface
high dust collection efficiency
long service life
We pursue quality polyester waterproof filter cloth, reasonable price and excellent service.
When you choose to use the polyester waterproof filter cloth of our company, you only need to call or write to the company, we will solve all you troubles and give you a satisfactory results.
Specification: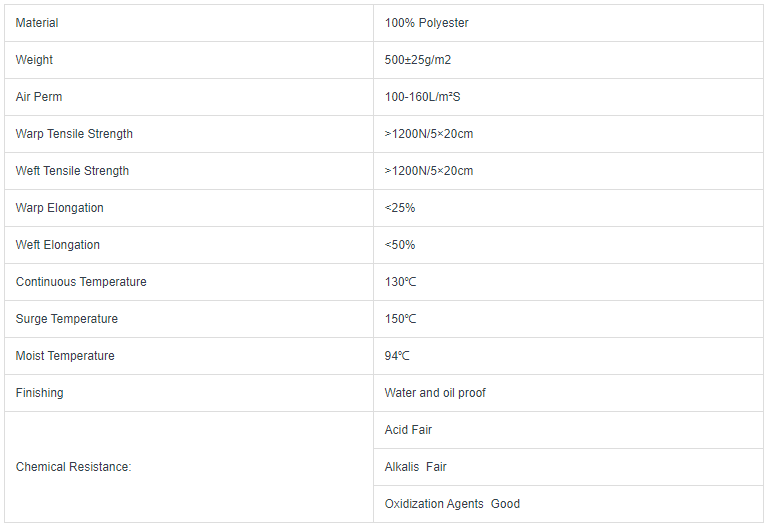 Polyester filter cloth may be attacked by moist heat hydrolysis, strong acid or strong alkalis. To avoid such occurrence, please operate in an environment in accordance with the above recommendations.
Application:

ldea for moderate temperature, high humidiy and high corrosive acid gas filtration in chemical,cement,
pharmaceutical , live stock feed industries, stell mills and power generation stations.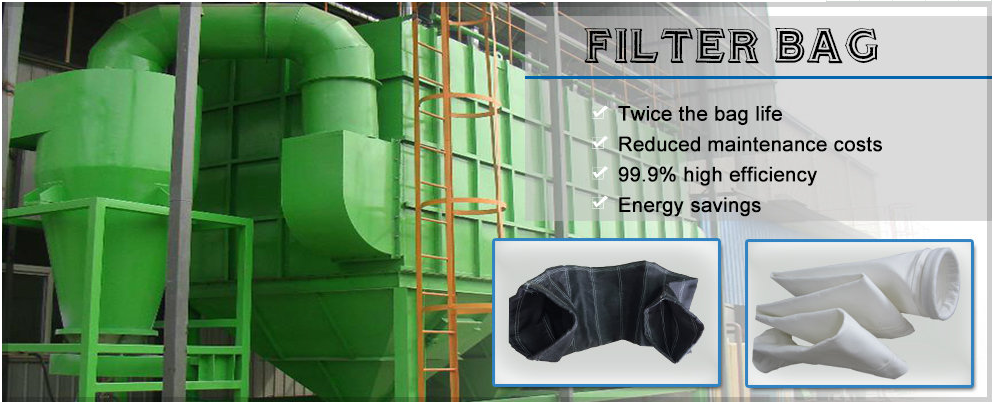 Standard filter cloth Coatings & Finishes
Plain: Natural finish. General purpose material.


Glazed: Accomplished by running media over hot roller which melts fibers and results in a smooth "eggshell" finish. Improves dust cake release.

Flame Retardant: Not flame proof, but provides a self extinguishing feature that is used when sparks are involved, such as grinding processes

Fiberglass: High temperature, chemical resistant woven fabric.

Singed: Accomplished by exposing media to open flame to burn off any loose fibers. Improves dust cake formation.

Acrylic Coated: Air permeable acrylic surface coated polyester for moist environments.

Teflon Membrane: Membrane provides an extremely smooth, high efficiency finish.
THE ADVANTAGES OF BEING OUR DISTRIBUTOR
To become a distributor – Our products are great demonstration products:
1.Easy and fast sales.
2.Unbelievably high mark-up.
3.Verse product line to a wide range of customers.
4.Sales material – filter materials
5.Manufacture warranty and after sale service.
Our products will sale fast both as shelve products and as a demonstration products.
WE GUARANTEE
Marketing Support:Sharing the local customer to help you grow
Technical Support: Solving questions was put forward by customer
Funds Support: Offering long account period for special supporting
Stocks Support: Having warehouse in main Continents