High tensile strength polyester filter cloth
Description:

High tensile strength polyester filter cloth is the most versatile, most cost effective and most widely used filter cloth for dust collection. Polyester filter cloth can work up to 150°C and has good resistance to common acids, solvents and oxidizing agents.

Disadvantages
Polyester filter cloth's only real weakness is a tendency to hydrolyze at elevated temperature which means that moisture can break down the fibers and cause them to revert to their basic constituents. This results in powdering of the fibers and a serious loss of strength.
Application


Because of its favorable price/quality ratio, polyester is the most common fiber used in filter media.


Mining
Cement Industry
Iron and Steel Industry
Aluminum and Non Ferrous Industry
Ceramic Industry
Quarrying
Plastics
Milk Powder
Flour Mills (Applications under dry conditions up to temperatures of 150°C
Specification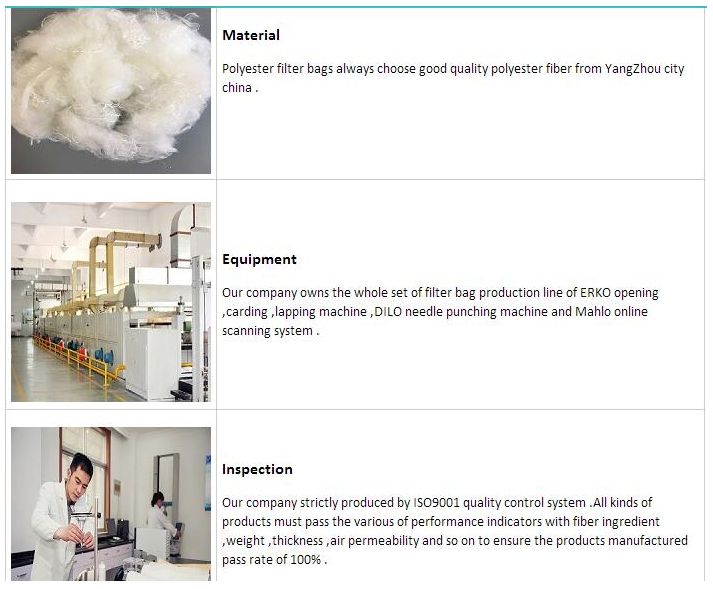 Company Introduction
FUSHUN TIANYU FILTRATION MATERIAL CO, LTD is one of the largest companies producing non-woven filter cloth in China, is specialized in research and manufacture of filter material for separating gas or liquid from solid. It is one of the backbone companies of environment protection industry in China.
Tianyu has passed the ISO9001 Quality Management System certification and ISO14001 International Environment Management System certification, China high-technology enterprise.
Good faith, lean manufacturing, creation and win-win"are Tianyu's operation concepts. Many specialists and workers of the company, who mastered the advanced technology and love their careers, and with their special experiences and scientific experimental data, have designed and manufactured filter materials to be used in various working conditions to meet the requirements of different clients.
MTS Product's Advantage
Product structure of Ultra-fine gradient polyester filter cloth: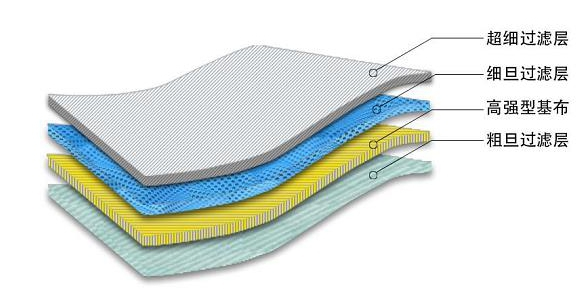 Ultra-fine fiber filtration layer
Fine fiber filtration layer
High tensile strength scrim
Coarse fiber conduction layer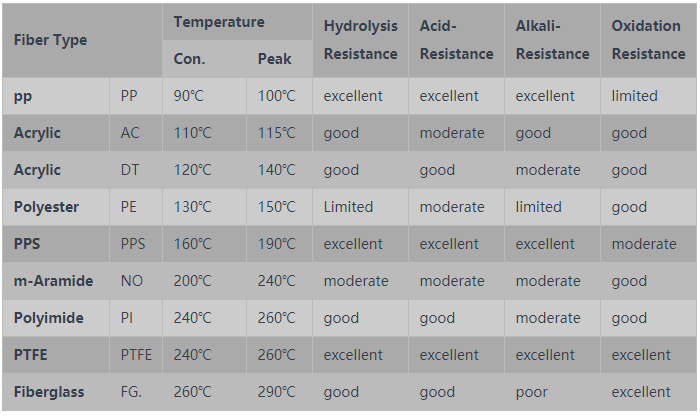 Standard Media Coatings & Finishes
Plain: Natural finish. General purpose material.

Glazed: Accomplished by running media over hot roller which melts fibers and results in a smooth "eggshell" finish. Improves dust cake release.

Flame Retardant: Not flame proof, but provides a self extinguishing feature that is used when sparks are involved, such as grinding processes

Fiberglass: High temperature, chemical resistant woven fabric.

Singed: Accomplished by exposing media to open flame to burn off any loose fibers. Improves dust cake formation.

Acrylic Coated: Air permeable acrylic surface coated polyester for moist environments.

Teflon Membrane: Membrane provides an extremely smooth, high efficiency finish.
Service Goal
According to professional experience and scientific data, select proper filter material for different working condition. According to the different performance of fiber, use different technical plans to produce precision ,special and more economic filter material.
Supporting customer making bag replenishment plan and filter bag failure analysis through one –line inspection